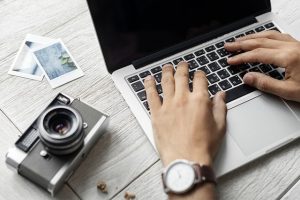 Launching a new website can be exciting and stressful. There are a lot of things you need to decide on such as hosting, a domain name, content, etc. Choosing the right content management system (CMS) is just as important as choosing the best hosting company.
WordPress is Happy Contractor's CMS of choice. There are actually many benefits of using WordPress. It is very user-friendly – even though many of our clients like to give up the reins of all website aspects. Plugins are available to pretty much do anything from changing the language on your website to keeping it a little more secure. Updates are available to keep up with the changes of the web and to keep everything safe.
Safety is a big concern when choosing anything pertaining to your website. Should you be worried when it comes to the safety of WordPress? If your website gets a lot of traffic, will it be attacked more frequently? In this article, we will be discussing if WordPress is secure enough to use over other CMS.
Since we use WordPress for 95% of our clients, we will say that WordPress is 100% safe for continued use. With any program, there are important upkeep items that need to be performed in order to ensure safety. Listed below are a few housekeeping tips for making sure your WordPress website is safe from any attacks.
Update Often
Core updates are very important to roll out when they are first released. There are usually two types of updates, minor and major. The minor updates usually roll out automatically and include security fixes. This will ensure that your site is up to date with the latest security fix and is protected from any new threats.
Plugins and themes of your WordPress website also need to be kept up to date. This will not happen automatically unless you have a third party do it for you. Plugins like Jetpack can help with this. Unlike core updates, these minor fixes aren't fixed automatically so it's very important that these get updated when updates are released.
Install a Firewall
There might be a time when a threat does get past WordPress core updates or theme and plugin updates. This is due to the lag time between a threat and when the update is released. A firewall will help during this time. Happy Contractor installs a plugin called WordFence to help with this. It will block any suspicious attempts to access or change your website in case of a vulnerability.
Reduce Unnecessary Elements
The bigger your website, the more chances your website can be attacked. Keep your plugin list as small as possible to reduce this threat. Find only the best plugins that can do as much as possible so you know you are not only getting the best quality plugins but a lot can get done on your website. This will also help make your website easier to maintain as well as run faster on the backend.
Implement Advanced Security
Make sure you are using the best security measures on your website. Strong passwords are especially important when it comes to WordPress. Brute force attacks are very popular with this CMS. This is when hackers use programs to try to decode the username and passwords of WordPress sites through trial and error until the correct one is found. A two-factor authentication is also a good security measure. This will help if people are able to get past other security features. Finally creating backups of your website files is important in case a hack occurs.
Once you have all these tips in place, your WordPress website should be pretty set. Even though it sounds like a lot, it's pretty easy to get started. The only regular maintenance items are updating the WordPress core, themes, and plugins. Everything else is done one time or can be set to complete automatically. This small one time inconvenience can save many, many hours of getting your site back up and running after an attack.
WordPress has come a long way since it was first developed in 2003. Over the last 15 years, developers have been working hard to make it what it has become today. As of April 2018, 19,500,000 websites use WordPress as the CMS, this is roughly 28.9% of the entire internet. That's a lot of people relying on WordPress to be up to date and secure.