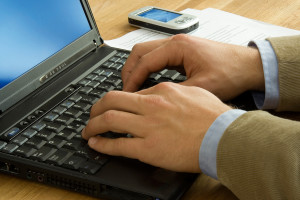 Getting seen on the internet is an extremely competitive business. There are hundreds of websites that are all competing for customers. Your customers are going to be faced with plenty of options before they ever make that first phone call to your business. If a customer has never used your company before, you only get one shot to impress them within a matter of seconds. An attractive, easy-to-use contractor website is one of the first things a customer sees when they are searching for a service. At Happy Contractor we understand the importance of impressing a customer the moment they land on your page.
Customers are fickle and typically in a rush. They don't have the time or inclination to surf the web for hours, reading up on every potential contractor they may hire and visiting numerous sites. When they need a contractor, they typically need one fairly quickly. Sites that are clear, have an easily understandable website and good reviews are ideal. Contractor websites that are difficult to navigate and may have the phone number to the business in small print in the corner of the page are not going to appeal to customers. They need to find the information they need without searching.
Using your website for contractor marketing is a valuable tool that you have at your disposal. Many companies are not aware of the power of the internet and don't get to take advantage of it by having a nice website that is attractive and will bring the customers in. Your business is not about creating attractive websites or learning about web page placement in search engines. Let the team at Happy Contractor take care of your website design needs while you focus on doing what you do best and pleasing your customers. Give us a call today to see what we can put together for you.