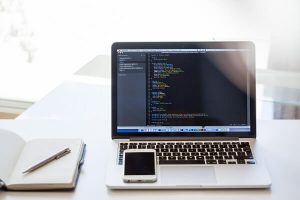 Contracting businesses are very reliant upon word of mouth and the ability to attract customers. When a potential customer needs your contracting services, they are likely going to hit the internet first if they don't know anyone that has recently used a similar service. The internet is a fountain of information that consumers use to research a company as well as find local businesses to take care of a job they need done. Websites for contractors are an extremely important component to any contracting business. The team at Happy Contractor recognizes the value of a well put together website and can build your contracting business a site that customers will love.
A basic homepage that provides little information isn't going to be enough. The site needs to be targeted to your most likely clientele as well as be functional. People like fast and easy. They don't want to jump through hoops or click on a bunch of links to get what they are looking for. This is why it is imperative you rely on experts familiar with contractor websites to build yours.
Some key components of a good website are as follows;
Attractive
Easy to navigate
Readable from a smart phone
Provides details about the work your company does
Company information i.e. phone number, address, license information if applicable
Regularly updated
Positive customer reviews to help sell your service
Each of these details serve a purpose. A great deal of marketing for contractors can be conducted right through your website. Adding coupons to the site or offering a discount for those who mention your website is one option. Using well-researched keywords to ensure your potential customers find you on the web is also important. If you are ready to get your contracting business a professional website, give Happy Contractor a call today.