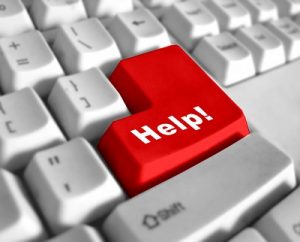 In today's world, when you need something or you have a question, the first thing you do is pull out your smart phone and go to your favorite search engine. It is so convenient to be able to look up anything you need to know the very moment it pops into your head. You can also look up a contractor of find help with a problem you may be having simply by typing in a few keywords into your search bar. Within seconds, you will get a list of businesses that can help you out. Now, assume you own a contracting business. Don't you want you to capture as many sales as possible? One way to do that is to make sure your business pops up in those search results. Websites for contractors are a must these days. It is one sure way to increase traffic and business. The team at Happy Contractor can help you get your business on the front page by building you a great looking website.
Websites not only need to look great, they need to be strategically developed with the right words. Words matter. You need to have the right words that a consumer would use to search for your particular business. The contractor SEO services offered by the team are going to make sure your website is getting as many hits as possible. More hits increases your chances of your business increasing.
One way to think about SEO services is by comparing it to billboards. You want your business to have a nice, big, obvious sign that directs people to your company. Having a little hand-written paper sign on the front door is not going to do the trick. You can apply that to contractor websites. You need one that is going to catch the eye of a consumer and draw them in the front door. Give Happy Contractor a call and let us help you get your website up and running.