In addition to offering internet marketing services and getting contractor's websites seen organically, Happy Contractor also offers expert Pay Per Click services. We have been helping contractors maintain and manage their PPC campaigns for years. Whether you already have an AdWords campaign set up and running or you're completely new to the service, contact us to see if we're a good fit for you!
When you do a search for an electrician near you the first you'll see in the search results are listings that people have paid for. Depending on the area you're in you may see Local Services ads by Google. This is a relatively new service by Google that allows potential customers to search through Google vetted contractors.
"Local Services ads puts trustworthy local electricians, locksmiths, plumbers, and other professionals in front of people who are looking to find and book quickly."
Right now the service is available in select cities including Phoenix, Los Angeles, Atlanta, Miami, and more. You can see a complete list of cities here.
We will delve more into Local Services at a later time. For now we want to focus on AdWords and how to best set up a campaign that will get you the most results.
---
Setting Up Your AdWords Campaign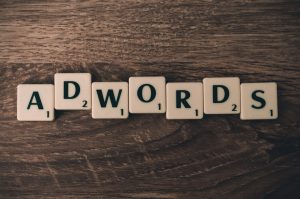 When it comes to our clients, we recommend setting up AdWords account when you are first starting up a website. It may take a little while before the SEO kicks in so we like to use AdWords to get some work flowing in. It's also a good idea to runs some ads if works is slow, you're running a promotion, or you want to target a specific service.
The first step in starting your AdWords campaign is to decide what you want to target. Decide where you want to focus your ads. If you're an electrician and want to promote electric vehicle charging services create your campaign with this in mind.
This is a good time to also think about your budget. You will be able to set a daily budget so you don't keep spending money on clicks all day. Once your budget is reached for the day you're ads will be turned off.
Next segment your service into different categories. For example, with the car changing services you can have an installation group, a repair group, an advice group, etc. These groups will become the Ad Groups of you campaign.
Once you have you Ad Groups decided, the next step is to start keyword research. With your services segmented out it becomes easier to find specific keywords for each individual group. This will help save you money by eliminating unwanted clicks. Find out what people are searching for when looking for your services. You will have to decide how much you want to pay per click here. You can change this for each keyword. If you think you'll see more results from a specific keywords, set this one to a higher rate. Note: this is not always the price you'll pay. This is just the max amount you're willing to spend.
During your keyword research you should also find a list of negative keywords – which will also help with unwanted clicks. These keywords should include words you want to exclude your ads from showing up for. An example for the car charging would be "USB" – you don't want to show up to people searching for a way to charge their phone in their car.
With your Ad Groups and keywords all sorted, the next step is to start setting up your ads. You will need two lines of text, a headline, and URL to begin with. The text in your ad should match your service. The URL should be a special link that shows exactly what you want to offer with easy to understand language and visible contact information.
This will get your ads all set up but they will be showing up in every city. With contracting services, it's important to limit the radius of where your ads will show. You can choose specific cities or a radius. We usually set this to the service area of our clients.
Other targeting types include by age, by gender, and by income. By choosing different target you will limit the amount of results you will see but you will also be able to more define your audience.
---
Benefits of Running an AdWords Campaign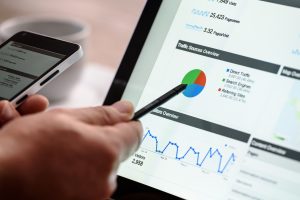 The top benefit of getting your AdWords campaign up and running is the potential of immediate results. With SEO you have to wait a few months for everything to settle. While SEO is very important for organic results, PPC will help you get seen right away.
With AdWords you are not only seen fast but you are seen first. The ads are at the top of the page so when a potential customer searches for your services, you are seen at the top of the page.
Pay Per Click can also increase traffic to your website. Here is where SEO is better than PPC though. When customers visit your website after clicking on your ad, you are paying for this. If a customer finds your listing organically and clicks on your website, this is free. Although it depends on if your PPC click turns into a lead, but they could just be clicking around. This is why it's so important to make sure your keywords match the services you're offering. You don't want any unwanted clicks.
And here's where it beats SEO – algorithm changes. When you use AdWords you don't have to worry about getting knocked off the first page when Google decides to update how it does searches. As long as you're willing to pay and have the correct set up, you shouldn't be bumped unexpectedly.
---
There are both pros and cons to running an AdWords campaign. It greatly depends on your company and your budget. We at Happy Contractor are happy to provide you with any advice or assistance in setting up or managing your campaign. Contact us today to get started!