What is Google My Business?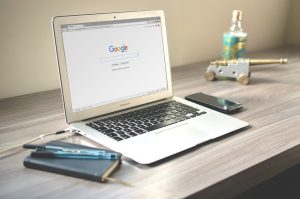 Google My Business, GMB, is a free tool provided by Google to help get your business seen by their users. When you complete your listing it can be seen in search results and in maps. By having your business verified on Google, you can help potential customers find you and share the story of your business with them.
Why is Google My Business Important?
Having a GMB for your company is essential if you want to be found in Google's search results. It is a very important part of local SEO. Your listing will not only show up when people search for your business name but will also show when queries about your services are entered. If you are a plumber local to San Diego and someone types in "plumber San Diego", your listing should show up.
It is important to have at least the information listed below filled out and up to date. Without this, you are less likely to show up in the results and users might be confused if it's out of date.
Be sure to:
Claim your listing – many people don't. Claim the GMB listing to add relevant information and keep it updated.
Keep your listing updated – go over every aspect of the profile and make sure it has correct information. Check back in when you make any changes, such as new hours or accepting new forms of payment.
Update your opening hours – Google allows you to display normal business hours as well as holiday hours. If you are going to close for a major holiday, make sure your customers know.
Make sure you have business photos – the more photos your listing has the better it looks in Google. More people are willing to trust a business that shows actual photos of the business or the work it has performed.
Check for unwanted changes – Google sometimes relies on the help of it's users. Make sure no one has updated any of your business information without your approval.
It is also important to make sure that your business' name, address, and phone number are the same across the internet. Google goes out and looks for this information to make sure it has the correct information. If it finds conflicting information out there, it may drop your listing down. A citation audit can help ensure you have the same and correct information out there on the internet.
New Features in GMB
A while back Google had removed the business description from the listings but recently they have been adding in a lot more features such as posts and messaging. They have also added back in the ability to add a description of your company as well as services.
The description can be up to 750 characters. You really want to highlight what your company does here. Tell your potential customers what you offer and what sets you apart from the other companies in your niche and area. You can add history and anything that's helpful for customers to know.
The section for Services has just recently been added. Here you can list your services with their prices. You have the ability to group services into sections to keep them organized. Right now these services are only showing on mobile Google Maps app but it will probably expand once it has been around for a while.
There are still some kinks to be worked out of the Services section but it's probably better to jump on the bandwagon now rather than later. If you have set prices for the services you offer, start adding them into your Google My Business listing to see what happens. Be very specific about the services and you might start showing up better in the listings for them. Plus, if your customers see the services you offer and their prices listed next to them, they might be more willing to give you a try.
Need Help with Google My Business
If you are running into any problems getting your listing claimed or updated, give us a call and we can help. We can also run a citation audit for you to make sure all your information is listed correctly online.