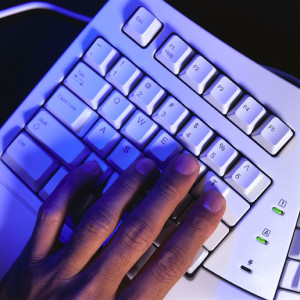 Are you struggling to get you business noticed on the web? It is safe to say that the future of business is going to be a company's web presence. With thousands of websites all over the internet, it can be difficult to get your business to the top of search engines. Some may not think contractors really need to have websites, but they do. People use the internet to find the information they need about any service they are considering hiring. You need a contractor website and Happy Contractor can help you create one that is visible as well as functional.
It all starts with the contractor web design. You need a site that customers can easily navigate and find all the pertinent information they need to know about your business. You don't want it all clustered onto one page and will need a site that looks clean and organized with numerous pages within the site. This will require a professional touch. Part of your site design will include contractor marketing. This is what will help draw in potential customers. You need to showcase your business and that is all done within the first few seconds a customer is on your webpage. A clean, easy-to-navigate site is going to be the first impression customers have. You want to put your best foot forward.
Contractor advertising via the internet can be done in a number of different ways. One of the ways your business gets noticed on the internet is with some carefully crafted SEO or search engine optimization. This is more than you probably want to worry about or try to keep up with. Leaving it up to the professionals is a good idea and will free up your time to do what you love—contracting! Give Happy Contractor a call today and see what can be done to make your business website look better and work better for you.