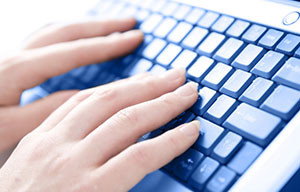 Your contracting business needs to have an online presence in order to attract more attention and ultimately, customers. As the owner or manager of a contracting business, you are probably not familiar with what it takes to build a functioning contractor website that will draw in potential clients. You wouldn't hire an electrician for a plumbing job and you wouldn't hire a plumber for an electrician job. This same reasoning applies to hiring the right team to build your website. The team at Happy Contractor specializes in building high-ranking websites for contracting businesses like yourself.
Contractor websites don't have to be fancy and have a lot of functions and bling. However, the sites need to be attractive and clean. This is your way of making a good first impression. Sites that are difficult to navigate or don't work properly are going to be a turn-off for potential clients. If a client can't find your phone number or figure out what it is you do exactly, they are going to keep browsing until they find one they can easily contact.
Potential customers are also going to want to investigate your reputation a little. Gone are the days where you opened up a phonebook and randomly called the first number you found. Now, people want to check out reviews from previous clients. Posting reviews to your site will allow people to see what other customers experienced. This is just one aspect to a website that will encourage people to call your business. Your website is an excellent contractor marketing tool. There are many elements to marketing your business via your website. However, you need to know how to use it best. Don't leave it up to chance. Hire the professionals at Happy Contractor to build you a site that will get you ranked high in the search engines and increase your customer base.