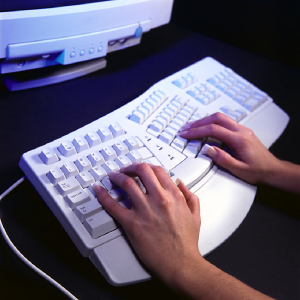 Your contracting business needs to have some kind of presence on the web. We live in a digital age and people rarely use the actual yellow pages to find a business that will help them fulfill their needs. It is all about finding a business on the internet, checking out their web page and finding out as much information about the business before actually making a call. Contractor web design can be a potential client's first impression of your business. A poorly designed page may have them looking elsewhere, even if your business is the most qualified. Appearances do matter and Happy Contractor is here to help you make a good first impression.
The first time a customer lands on your web page, you want to attract them to your business. This is an excellent tool for contractor marketing. You have the opportunity to use pictures, something that isn't an option when somebody is flipping through the yellow pages. Your contractor website can include a list of services you offer, testimonials from previous customers and even coupons for service. All of these items can be neatly displayed so that a customer browsing from their home computer or their cell phone will see all the pertinent information about your business and be able to call you.
One of the key elements of a website is contractor advertising. You will need a professional to help you use certain words that will get your website to the top of the search engine where more potential clients will see it. This takes a special skill set as well as knowledge about search engine optimization. You don't have to waste your time dealing with things. Let the professionals at Happy Contractor help you get the best website possible with visibility that will drive customers to your door.