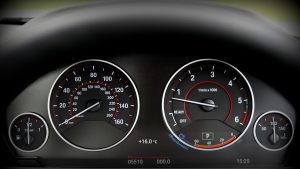 Owner of Happy Contractor, Kim Hopkins, has been running his own website and internet marketing to get his company found on the web since 1995 – when everyone was turning to the internet to look for contractors. Every year since then the internet has brought his contracting company, The Electric Connection, more and more business. In 2005, he discontinued the very popular advertising platform, Yellow Pages, and never looked back. By 2010, his company had earned over $600,000 from the internet alone.
While exploring all the options on the internet, Kim Hopkins created Happy Contractor, an internet marketing company to help other contractors succeed on the web. Clients range from plumbers and HVAC contractors to general contractors and more from all across the US. The company, based in Los Angeles, pays close attention to the rapid changes in internet marketing to provide all types of contractors all over the United States with the best options available to get ahead on the web.
We are proud to announce that Happy Contractor is now releasing the same tips and tricks Kim used for his company to the public – for free. Happy Contractor has just launched their newest project. This new endeavor is a Contractor Dashboard filled with tips and tools to help contractors get their company seen on the internet. This new dashboard is completely free to sign up for and includes helpful information such as news and articles as well as documents to help any contracting business succeed.
When users sign up for free dashboard they are welcomed by a screen full off news and analytics. Users will be able to enter information about their website and a few of their competitors to see where they're being outranked. On another tab users will find a long list of documents that can be customized to help with day to day activities at their business – from employee handbooks to creating new policies. New signs ups also get a free consultation with an SEO specialist to discuss where their websites could use some work and what the best plan of action is.
Contractors all over the US can benefit from this great new service from Happy Contractor. Enrollment is happening now, so be sure to take advantage of this offer right away!