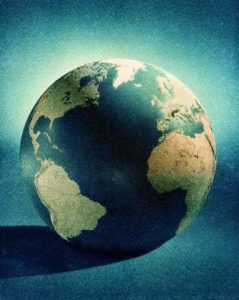 Getting your business on the map can be a tough battle. Competition can be fierce and even if you are an older, well-established business, there are always going to be new businesses in your field popping up. What worked ten years ago, may not work today with the increase in competition and the more aggressive advertising options. Marketing for contractors is different in today's world and you want a team of professionals that can navigate the new advertising waters for you. The team at Happy Contractor is exactly what your contracting business needs to stay current with your marketing strategies.
One of the most common methods of marketing is via contractor websites. Almost all businesses have a website that allows potential and current clients to see exactly what services are offered. Contracting businesses can increase their "hits" by listing out those services on their website. There is a trick to bringing in the visitors to the page and it has a lot to do with SEO and using the right keywords in the right places based on what people are most likely to type in the search bar. It is a little tricky to explain, but when you hire a team of professionals, you don't have to worry about the little intricacies and can take comfort knowing it is all being handled.
Websites for contractors can be completely customized to your particular contracting business, the area in which you offer services and your target clientele. These are all things that help bring in the customers to your website and ultimately, your business. Don't let yourself be overwhelmed with the establishment of a website for your business and risk creating a subpar site that leaves a bad taste in the mouths of your future clients. Leave the development and marketing to the professionals and give Happy Contractor a call today.