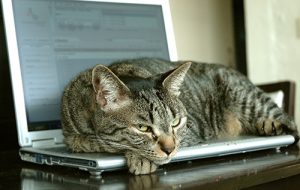 If you are business owner, your time is probably already stretched pretty thin. Between running your business and worrying about all the little details that go into making a business successful, you have little time left for your personal life. Every business professional knows the importance of keeping a healthy balance between their personal and professional worlds. Without that balance, things get difficult. One of the things on your list to do at work may have something to do with getting your contractor website up and running or simply making it better. You don't have time to do it all, so why not leave it to the professionals like Happy Contractor.
You deserve to focus on your business while you are working and your family, friends and hobbies when you are off work. Trying to learn the ins and outs of contractor websites isn't something you should add to your list of things to do. There are professionals who can take care of setting up and maintaining the website for you. You don't have to worry about whether links are clickable or there is enough content to make the site appealing, but not overly busy. These are all things the professionals handle, which means you have more free time to do the things you enjoy.
Along with the site upkeep, contractor marketing will be covered. This is one way to tackle two aspects of your business with one service. Websites are the key to getting your business seen and talked about. It is how customers do business. They search for what they need via their Smartphone and want to be able to click a button and be connected to someone that can help solve their issues. Get your business on the internet without adding anything to your current workload. Give Happy Contractor a call today and get your website off the ground.