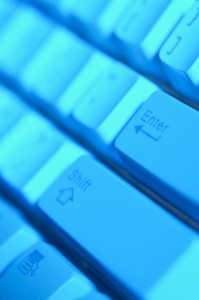 If you have been trying to put together a website that advertised your business while getting your name on the internet, you may need some help. Designing a website can be tricky. There are so many different elements to consider it can be overwhelming. If you are not familiar with the ins and outs of web design, fonts, widgets and so forth, it can feel like you are trying to read a foreign language and having no luck at all. You may become so frustrated, you give up on the idea of having a contractor website altogether. Don't quit. Call the team at Happy Contractor and schedule a consultation with one of our professionals.
A website is your first chance to impress your clients. It needs to be neat and organized and customers need to be able to navigate it easily. If it is messy or links don't work, it could turn potential customers away from your business. It is unprofessional and doesn't say anything great about your business. Your fully functional website provides you with an excellent opportunity to use contractor marketing. The marketing can be subtle or more of a call to action. You will have a say in how you promote your business.
Contractor websites are an excellent way to reach customers that may not have ever heard of your business before. People surfing the internet from their smart phone or tablet will have the luxury of researching your business via your website. If they have any questions, they will hopefully be able to find them on the pages of your site or be encouraged to call you for more details. It is all about making your business available and approachable. Give Happy Contractor a call today and learn more about getting your website built and online.