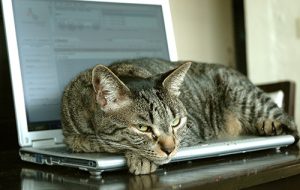 If your contracting business is just starting out, you need to do everything you can to draw in customers. One of the quickest ways to do that is by word of mouth. However, that can be a little difficult in the beginning. First, you have to get your business off the ground. You have to see and be seen. With technology literally available at nearly every single person's fingertips, it makes sense to give your business an internet presence. That can be done with a new contractor website. To ensure your business looks the best and delivers an excellent first impression, hire the professional team at Happy Contractor to build the site for your business.
This is an important first step in creating that online presence for your company. If the site isn't functional or has inaccurate information, you risk losing customers before they ever walk through the door. It is critical that all websites for contractors are not only functional, but easy to navigate, attractively designed and most importantly, showcase your business and the service you provide. In many cases, potential customers have never heard of your business. You only get one chance to make a great first impression.
If your business is one that depends a great deal on your internet presence, you will want to make sure you hire a team that knows the ins and outs of contractor SEO services. This is just another element to web page design that ensures it is actually placed high enough in the search engine to be actually seen. A page that is poorly designed and does not use certain keywords or proper SEO is going to sink to the bottom. It isn't going to give you that boost in your customer base that you are looking for. Give Happy Contractor a call today and schedule your website construction.