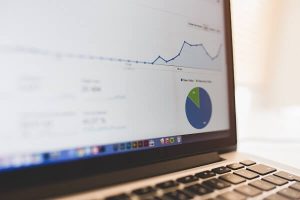 One of the biggest Search Engine Optimization trends in 2016 and 2017 was Local SEO and it's on track to be a big part of 2018.
Contracting businesses that have optimized their on-page and off-page SEO have seen great Local SEO benefits. This should give those who haven't started SEO strategies the extra push to start.
Google has said that almost 80% of users perform online searches for local contracting companies and that 50% of those searches result in contacting that company. Still some contracting companies are missing out on the benefits of Local SEO.
Let us help you be the company that gets found. Here is some quick advice to help you get started with Local SEO. If you've implemented these tips and aren't seeing results, give us a call and we can help you further!
---
Google My Business (GMB) Optimization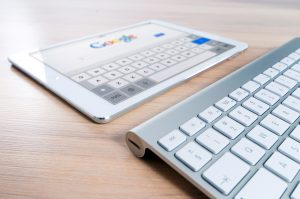 First and foremost, in order to get found on Google you'll need a Google My Business, or GMB, page. Leftover from Google+, GMB is a way for local businesses to get found first in a Google search result and the platform is constantly being updated. If you want to get found for a local Google search, you must first claim your business on GMB and then optimize it with the correct search terms.
To get started, go to the Google My Business dashboard. If you do not have any businesses attached to your email address you will be able to either find your current listing or create a new one. Google will need to verify that you are an authentic business so you will either need to receive a phone call or a postcard at your location.
Google wants to give its customers the best service possible so they only accept actually business and business owners to create GMB pages. Make sure, if you're using an SEO or digital agency, that you have ownership rights to the account in case you decide to take it on yourself.
The most important part of the page is the NAP – business Name, Address, and Phone number. This must match your all your digital marketing to this day. When Google searches for your business and finds many different address or phone numbers for your company, it gets confused and pushes your listings and pages down. One address and one phone number is the best for your company.
You can also choose which categories you serve as well as your business hours and type of payments. You can also choose which areas you service in this area.
Potential clients love to see photos – and photos of actual work and employees show that you are a real company and love the work you do. Show off your work here and it will bring in more and more clients every day.
There are also new sections Google has added within the past year. These include Messages and Posts. Think of your GMB page as a small website or a Facebook page.
With Posts you can share little updates – we like to highlight our client's reviews here – that will show when people search for your business. This shows that you are an active company.
With Messages, potential clients can message you right from their phone. If they use this option to contact you, be sure to respond right away! You will also receive their phone number to contact them at later date if need be.
---
Local Citations
Whenever your business is mention online, this is called a citation – it is cited. The more citations you have online with links to your website, the better. Google sees people mentioning your website and thinks, "Well, these people must be doing good." and bumps up your site in the rankings.
In order for this to help with Local SEO your NAP (Name, Address, Phone) must be mentioned and must be the same as shown across your whole digital marketing campaigned as mentioned above. So many businesses are hit because they have inconsistent NAP.
There are companies out there who will help fix all your citations across the web. We have seen a great boost in organic listings just by having a local citation clean up done. Contact us for more information if you're interested in learning more about a local citation cleanup.
---
Mobile Friendly Website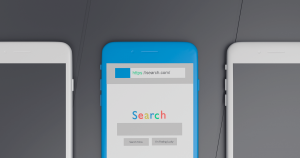 Having a mobile friendly or optimized website may be old news but there are many contracting clients we meet that have outdated websites that are not easily viewed on a mobile device.
Google did an experiment and found out when a question arises most people turn to their phones to get answers. Google is the new "Phone A Friend" with 96% of people using their phones to get answers.
With the majority of local searches being done on mobile devices, you must make sure that your website is fast and ready to go.
In the older days, businesses had to have a whole separate website for mobile devices. With technological advances, customers can visit one website and see the same information. This helps reduce the time needed to create, update, and maintain your website. Plus, there will be less inconsistencies when everyone is viewing the same information. This type of layout is called "Responsive" because it "responds" to the different types of devices. Go ahead and run your website through Google's own mobile friendly checker to see if it passes the test!
---
Directory Listings
This is a great way to get more citations and link juice to your website. Not online will this help with the aforementioned but it's a great way to get your business seen online.
It may seem like a daunting task, but it can be well worth it in the end. We can help you out if you don't feel like taking this on your own.
A few tips to get started.
Spreadsheets – Start a spreadsheet with all your companies listings. Mark down the email you used as well as your username and password (just be sure to keep it safe!). This will help you remember which sites you have listings on as well as keep track of your information if you need to change it later.
Start at the top – As mentioned, get that GMB page but also look into Yelp, Facebook, and Twitter. Yelp is a good way to get positive reviews for your company while Facebook and Twitter is a good way to keep in touch with your clients.
Niche listings – Find websites that compile lists of companies like your own. If there is a local plumbing directory, get your plumbing website on there.
Local community listings – Does your church have a website with a page that has local companies? Ask to be included! This will help with your SEO and show that you are involved in your community.
---
Keep It Local
Make sure to mention the areas you service on your website. This will help Google understand where to display your website in the search results. While it would be nice to show up every where for the word 'electrician', you want to make sure you are showing up for your city. Travel time for a city 200 miles away might not be worth the service call fee.
You can also help enhance city pages with local maps and news. There are widgets that allow you to embed a map on your website as well as pull news from Google that pertains to that city.
---
Get Those Reviews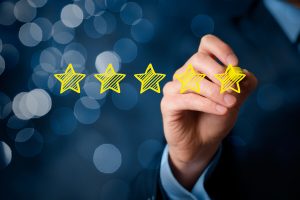 There has been research that shows that 88% of customers look at online reviews before contacting a company. This is why it's very important to have your customers review your services.
In order to get your reviews showing on the map you'll need at least five reviews on GMB. You can see why it's so important to have your GMB page set up. Once you have this set up, ask customers to leave you a review.
Next target Facebook reviews. Within the last year, Facebook implemented a new feature where users can ask for recommendations. You business profile will show up on the recommendation if some mentions your name. Think of all the leads you can get in if you not only get recommended but also have a bunch of five star reviews.
There are a bunch of different review sites out there to have your business listed on. Yelp, for example, is a big one. So is Angie's List. Customers from these outlets are very loyal to their brand and will definitely leave a review for your company – just be sure it's a good experience!
Getting reviews for your company can take a lot of work. Here are some ways you can start seeing those reviews come in.
Talk to your employees who perform the work. Have them mention that leaving a review for their work will greatly help the company improve.
Send out a link in your email campaign. There are tools out there to help quicken the process and get reviews on external sites and not just your website.
---
Mark Up Your Website with Schema
Rich snippets or schema can be very confusing. This is code that is added to your website that users cannot see but search engines can. It helps search engines understand what your website is about.
This code can include things such as your business' name, address, and phone number (the important three!) as well as various reviews, where your company can be found on the web other than your website (such as Facebook, Google, or Yelp), and other details about your business (such as hours, accepted payments, or your company logo).
Google has even provided a tool to help with schema. Run your website through the tool to see if you have schema in place or if you have any errors.
---
These are just a few tips to show up in local searches. There may be hundreds of customers searching for your services in your area that you might be missing. Stand out in the search results by implementing these actions. Happy Contractor is always here to help when you need it!