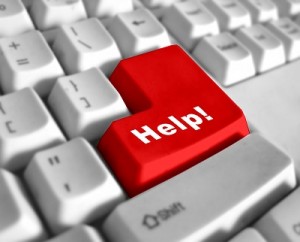 Getting your business seen by potential customers can be a big job. Hiring a marketing firm to create advertisements and media ads can be very expensive and isn't always an option for some small contracting businesses. Fortunately, there is a much more affordable method of contractor marketing that you may not be aware of and taking advantage of—your own website. The team at Happy Contractor knows just what it takes to market your business on one of the most popular channels in the world, the internet. The internet is your best resource and it is probably one of your least used resources for marketing your services.
By creating an appealing, functional contractor website, you are giving customers everything they need to know about your business. They will get the chance to see who you are, what you do and what other customers have experienced when they used your services. We live in a very visual, digital age. People need to be able to get on their smart phone or use their tablet to quickly look up services in their area. When they land on your website, they need to see the finished product. They need to know exactly what it is you can do. These may all seem like little, insignificant details, but these are the things that get customers in the door or on the phone.
If you are a contractor who hasn't taken the advantage of contractor websites and what they can mean for your business, you need to take action. The marketing tools available via your website are extensive and easily adjusted. Of course, it is best if you hire a professional to take care of the construction of the website and the handling of the marketing campaigns. You can count on the team at Happy Contractor to take care of everything you need to get your website off the ground.