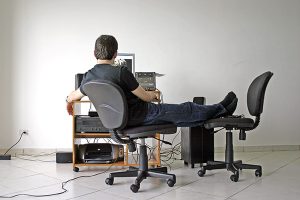 If you already have a website for your contracting business, you may be a little disheartened by a lack of results. Your website is likely not bringing in the clients you had hoped for because it isn't getting seen. It may have poor placement in the search engines and is falling far below the front page. This is a big deal. Customers are not patient. They don't want to spend more than a few minutes searching for a business to perform the service they are looking for. If your business isn't on the top page, it is going to struggle. Revamping contractor websites or starting from scratch is your best option. Hiring the team at Happy Contractor to do the improvements gives you the best shot at making that front page.
Placement in search engines can be a finicky beast. There are certain words and criteria your website must meet to get the recognition it needs to be bumped to the top of the search. Once customers do find your website, it needs to look good and be easy to navigate. Websites for contractors require a business to provide the information potential clients are looking for with the click of a button. Again, you are not dealing with patient people.
One way to help attract potential customers is to have targeted words placed in the right place on your website. Contractor SEO services will take care of all of that for you. Words that consumers use to search for a particular service are researched and then used to build up your page. This can all be a bit overwhelming for someone who is not familiar with the ins and outs of search engines. Leave it to Happy Contractor to take care of all the technical details that go into building the best website for your business.