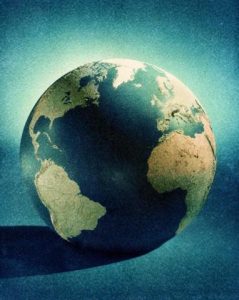 Your small business is a big deal to you and the people who work for you. It may be small based on business standards, but it is huge to you, your family and the neighborhood you serve. Sometimes, it can be difficult to stand apart from the rest of the big businesses and chain stores in your area. It may feel like you are getting drowned out by all the hype and advertising for the bigger companies. Finding your niche is important and you have done that with your small business. Now it is time to let everyone know you are there to serve. You need something referred to as contractor SEO services. This can be very confusing for those who are unfamiliar with the way the internet search engines work. That's okay. You have the team at Happy Contractor that can help you with all the small details while you keep doing what you do best—taking care of customers.
SEO means search engine optimization. That is basically how Google and the other search engines decide where contractor websites are ranked in a search engine. If your website doesn't have the right words in the right places, it will get pushed to the bottom. There are a lot of other little technical details that make the difference between being near the top or getting pushed to the very last page. It can all be confusing and things change pretty fast in the world of SEO, which is why it is best to leave it to the professionals.
Using SEO to your advantage is one way for small businesses to be seen in a world full of giants. Websites for contractors must be built with the average customer in mind in order to appeal them and draw them in. Again, this can be tough for the average business owner to understand. Your job is to sell your services. Leave the rest of the technical stuff to the team at Happy Contractor.