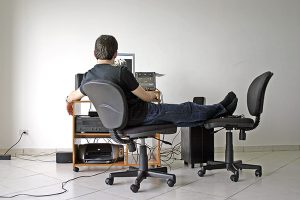 Every business owner knows that one of the biggest, most important aspects of business is also the hardest. Advertising and getting your name out there is a tough game. There is always a lot of competition and if you are a small business, a new business or even an old established business, you have to do something that makes you stand apart from the rest. Things are even tougher now with people getting away from the traditional forms of advertising and marketing. Nowadays, you need a contractor website that helps to make your business really boom. This requires a different skill set than you or your employees probably have, which is why you need a professional team like those at Happy Contractor.
You need a team that knows the basics of contractor marketing and what it takes to make your website jump to the top of search results. Most consumers are only going to allow a few seconds to find what they need when they type in a few specific words into a search engine. If your website isn't at the top of the list and is buried deep on the second or third page of the search results, you are going to struggle to get the attention your business needs and deserves.
Contractor websites are designed to make it easy for a customer to see what services are offered, when the business is open and of course, contact information. If all of this information is easily found, you increase your chances of getting that call. Some people like to do things after hours. Having a quick form that a potential customer can fill out and then you get back to them when you can is another way to capture that customer and avoid them moving on to your competition. Give Happy Contractor a call and see what you can do to make your business a little more noticeable.