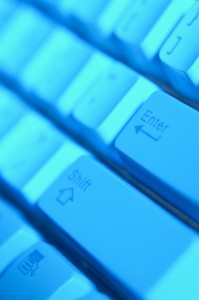 Do you hate the idea of trying to work with the computer? Maybe you are more of a hands on person who likes the business side of things or getting your hands dirty in the field. You don't have to do the computer stuff like building a web page and managing it. You can leave that service to the professionals. This will free up your time to do what you like and manage your business. A contractor website is something every business needs, but not every business owner knows how to handle. This is why you will want to give the team at Happy Contractor a call.
Their team of professionals can put together a site for you that allows you to attract new customers via the internet. People often enjoy the anonymity and flexibility of looking for a contractor on their own time. They don't want to make a bunch of phone calls asking questions about what services your provide, when are you open and what not. They want to see exactly what you do and when you can do it. Contractor websites are your way to advertise to the masses without having to pay a lot for print ads. You will reach more potential clients as well.
Contractor marketing doesn't always have to involve radio ads or print ads. Using the internet to get people to see your business is very effective. Getting your business to the top of the search results is a very effective way to catch the attention of clients. Many people open up a search, enter in what they want and click on the first result. Part of the construction of your website will include finding the best words to use that will bump your business to the top. There is a lot of behind-the-scenes work that goes into that. You don't have to worry about it. Leave it the team at Happy Contractor and let them handle the specifics.