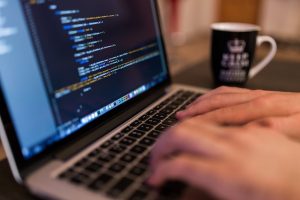 Why do contractors need a reliable website? The answer is simple: it's 2018. Everyone is on the internet these days, posting to social media, looking up recipes, searching for people to get work done. In today's world, if you don't have a website, you don't exist. That's why it's so important to have a contractor website that is well designed and optimized to show up in the search results.
We understand that many contractors are most comfortable in sticking with what they know. Doing things the same way over and over is a very safe way to get things accomplished. But if you don't have a website in this day and age, you are definitely missing out on work. Many companies provide a full website package so you don't have to put in any effort.
Where is the time to set up a contractor website?
Contractors are busy people, always on the go. As a designer, it is important to understand all the needs of our clients. Working solely with contractors, we know the ups and downs of workloads. We understand that a contractor will most likely always be busy. That's why we make it easy for you. Pick a generic design and we role with it, tweaking it as we go along, getting you set up on the internet as quickly as possible. We know how to optimize your contractor website with the right keywords to get you showing up for terms that make you the most money.
Why set up a website for contractors?
Websites are good for a variety of reasons. In fact, here are the top five reasons any contractor should have a website:
It shows that you are a real company and serious about the work you do. Display your address, phone number, license, and other information so that people can do research on your company. Post photos to show off the work you've done.
It's always available, even when you're sleeping. A website is online 24 hours a day, 7 days a week. Even if you take the weekends off, your website can still be up and collecting leads for you.
It allows for validation. Handing out a business card to a stranger may lead to questions. Having a Google My Business page is great, but can be limited. A website provides more information. They can find the answers to all their questions on your website if you have one set up.
It's a great way to advertise. If your website is showing up organically, you can get a lot of easy traffic. The goal is to optimize your website so it shows up on the first page of the search results.
It allows you to connect with your customers. Display contact information on your website so potential customers can easily get in touch with you. Many design companies also offer the installation of a chat feature where you can speak to your customers who are viewing your website.
It's easy to see what a good benefit a contractor website would be for any contracting company. Finding the best contractor designer is the next step. You should find someone who has worked with other people in your field and has examples and reviews to show for it.
Happy Contractor has been designing and ranking contractor websites for over 20 years. Located in the Los Angeles, this three-man company does everything from Pay Per Click to Search Engine Optimization. If you have any questions about web design or ranking your contractor website, give us a call at (800) 990-5811.